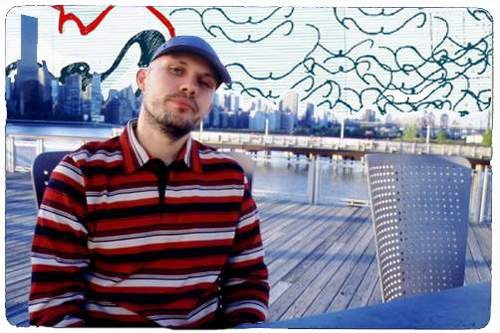 Hip-Hop Core : Tes, you began in hip-hop through beatboxing at eleven. I guess it's fair to say that it's a pretty atypical introduction. Can you tell us the whole story of the path you've followed and explain us how you got to where you are now ?
Tes : i began beatboxing and rhyming after hearing the get fresh crew's la did a di. it required no money, expensive instruments, or music lessons. all i needed to practice was my lips and voice. rap became my escape from reality. i would chill alone and make up beats and rhymes. my first demo tapes were made as part of a group called Master Peace. it was cool because the guys in the group had equipment to produce beats and songs. that meant free studio time! looking back, I was never satisfied with their production. after leaving their group, I dreamt of finding some ill beats.
in the meantime i kept up my skills rhyming over other peoples beats. when that dream producer didn't appear i took things into my own hands. in 1997, I bought a used beat machine on layaway. it took forever to make that first beat. now I make lots of beats.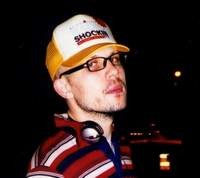 HHC : Can you think about particular persons or encounters without whom you would have never gotten to that point ?
T : one of my old rhyme partners, mc flex, had a huge impact on my early rhyming style. he taught me how to kill flows with tongue twisters and dance hall chatting. his influence led me to be ultra creative with my flows.
k-solo was an acquaintance of mine when he released letterman with the pete rock remix. freestyling with him motivated me to practice and get better with my freestyles.
HHC : On Lex Records' website, I've noticed that Vast Aire has written your biography. You're both on "The Bedford Files" too. What's exactly your relationship ?
T : i met vast at the nuyorican poets café back in1998. we did a bunch of shows together. we've been friends since. look out for some tes/vast collaborations in the near future.
HHC : By the way, what motivated you to sign with Lex Records in particular ?
T : they offered me a cadillac escalade as an advance! no seriously, lex loved take home tes and asked me to contribute a song to lexoleum. considering their aesthetic and indy approach, i felt lex would be perfect for x2.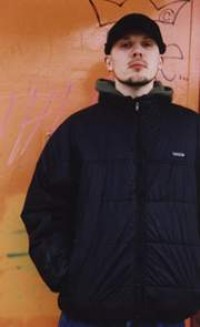 HHC : Some people seem to categorize you in the so-called "experimental hip-hop" alongside Anticon, El-P or Antipop Consortium considering your sample choice or the cadence of your beats. Is it something that you're proud of or does it bother you being categorized ?
T : the term experimental doesn't work for me. it has this elitist sound to it that i can't accept! i grew up listening to music that didn't follow trends. back then rappers were categorized as abstract, political, conscious, or hardcore. i never really liked categorisation. i just loved hearing original music no matter which angle the artist explored. nowadays, if your music doesn't fall into the thin confines of pop music it's automatically considered experimental. I'd rather be seen as original.
HHC : You're a beatmaker/emcee/beatboxer. If you had to, what domain would you choose over the other ones and why ?
T : i would definitely choose emceeing because I'm a rap fiend.
HHC : You're from Brooklyn. A lot of New-York artists pretend that this town is an inexhaustible source of inspiration. What's so exceptional about NY in your opinion ?
T : the people are the most exceptional thing about NY. NY is a melting pot with so many different cultures and nationalities present. there's this liveliness here that you don't find outside of the city. sometimes i go up to my roof and just stare at the NY skyline. It's always buzzing! there's 8 million people trying to make moves daily! it's extremely competitive here. Everybody's trying to be noticed but only so many get attention. it taught me to work hard and hustle to get what I want. the city also offers a tremendous amount of audio and visual stimulation. i love it here and see myself always having a home here.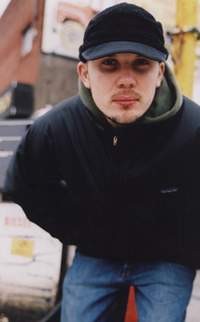 HHC : In 2000, you've released "Take Home Tes", a really surprising and original EP. As you're about to release a new project "x2", can you tell us a little more about this album? Why did you decide once more to go with a relatively short length?
T : x2 offers 31 minutes of new tes music. i decided to go with a short length because i prefer short albums. long albums tend to hold too much filler and often get boring.
the title, times two or x2, symbolises that this is my second album x2 also refers to my dual role as emcee/producer. it's kind of like there are two tes's. tx2 is also an acronym for my given name terrence tessora.
now, here's a quiz! what do you get when you multiply tes times two? think about it! answer at the bottom.
HHC : Listening to "x2", we clearly feel that you've decided to go in another direction. The overall mood is definitely less dark and oppressing than on "Take Home Tes". Was it something that you wanted to achieve or did it just came out that way ?
T : i think i became a better writer. besides why stick to one style when there's all types of styles to play with ?
HHC : On "x2", one title really draws the attention : 'NNY'. It sounds like a hit and is a bit different from what you've done before. According to me, this is really one of the best tracks of the last few months. Subject-wise, you talk about the post-September 11th life in NY. What does this "new NY" look like ?
T : new new york actually reminds me of old new york. Everybody here thinks it's the 80's again. walking down the streets reminds me of that beastie boy video "fight for your right". Graffiti has been on the rise. that reminds me another time. mayor guliani had new york on lockdown for a minute. new new york was originally going to be a commentary on gentrification. I wrote that song in one sitting. The beat had me open and the words just followed.
HHC : On your new tracks, the most striking thing is your very fast flow that somehow always sticks perfectly to the beat. Some portions of the songs are even sung. Is it something that you really work ?
T : i don't think about it much. i just love flowing and flipping' styles.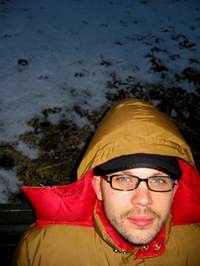 HHC : Many people compared "Take Home Tes" to the work of Company Flow. Was there really an influence ? By the way, what are the hip-hop (or not) artists that you consider as your influences ?
T : company flow definitely influenced me with their independent mentality and hardcore sonic approach. their place in hip-hop won't be forgotten.
other artists i've been inspired by are afrika bambata, run-dmc, ll cool J, eric b & rakim, arthur baker, art of noise, mantronix, david bowie, billy idol, cyndy lauper, the cars, michael jackson, queen, the kinks, red alert, mr. magic, the beastie boys, marley marl, stevie B, judy torres, depeche mode, new order, joy division. Raze, public enemy, da bomb squad, prince paul, native tongues, nwa, brand nubian, stereolab, aphex twin third base, epmd, ksolo, redman, kmd, leaders of the new school, mf doom, x-clan, nirvana, dr. dre, snoop dogg, the neptunes, timbaland, main source, gang star, nasty nas, tupac, biggie, jay-z, black moon and wu tang! ghostface is the best yo!
HHC : If you had to recommend an album to a person that has not listened to any music in the last 10 years, what LP would you choose (apart from your own works) and why ?
T : i'd recommend wu tang's enter the 36 chambers. That album was so grimey and original. the rza just slowed the tempo down and made hip-hop dark. the wu came out of no where and revolutionized music as a whole. they were like no one before them. the wu also inspired the move toward independent hip-hop.
HHC : You've collaborated with the group TTC and with the emcee D'Oz for the track 'Beatdown' that will be on the "Panic Room" compilation. I believe that it's the first time you've collaborated with french artists. What did you think about this experience ? Did you have the opportunity to listen to their albums ?
T : recording beatdown was easy. we made a classic song in three hours. there are four movements in that song. four variations on one theme verse four emcees. para one is the beat brain. he conducted a rare beatbox out of me and chopped the shit out of it. he's ill with soundtracks! look out for his films! teki came up with the title beatdown. he wanted something that could communicate easily to both french and english speakers. We all did our thing on that song and will continue to collaborate in the future.
HHC : Would you be interested in coming in France to do a live show ?
T : yes. "have mic/will travel"
HHC : Thank you very much for this interview. Do you have any last word for the readers of hiphopcore.net ?
T : there's nothing like peace!
Interview by
Metalik
Questions by
Metalik
&
Kreme
April 2003