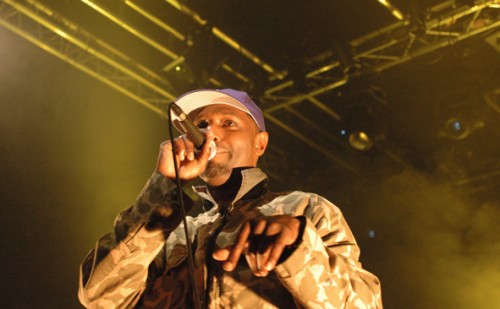 Hip Hop Core: "Good Fortune" was released more than a year ago. What were the feedbacks received by the album? Are you satisfied by the media repercussions?
M.Sayyid: As far as the Airborn album is concerned, we definitely got a lot of love. It was our debut album, our first album after coming from a huge situation with APC, with a great look. We are going to do another album and I'm very satisfied of the relationships I've made and the tours we were able to do (we did one very big tour). So it was a success and it was all good. Airborn Audio, M.Sayyid, "Twilight Zone" mixtape.
HHC: You insist a lot on the fact that "Airborn Audio is a Y2K compatibility format of Anti-Pop Consortium". Do you think that your vision of how you make your music remains the same as during the APC period? What is the difference of format between APC and Airborn Audio according to you, except the fact that you are now two members instead of three?
M: The difference between Anti-Pop and Airborn are: 1, Beans is not in Airborn, you just have me and Priest. And number 2, Airborn is born out of Antipop, so you have the similarities of APC. You have also the things that really made APC work. Go look at the first Airborn Audio mixtape "Close Encounters". Forget about "Good Fortune". Listen to "Close Encounters" and you tell me! It's fire, it's hot ! That's what Airborn Audio is.
HHC: Do you think that the split of APC brings some positive things to your music? For instance, did it liberate some of your creativity that you could not fully express when you were three?
M: No, it's just different eras of time. The way you were in ninth grade is different from the way you were in twelfth grade. You hopefully try to get better. You're obviously gonna get criticism while you grow, but hopefully you do grow and blossom, and it gets even better than APC. Ultimately, we're all moving works of art. APC was great but I would say APC is nostalgia, to an extent, because it's the past. Hip-hop is all about what's happening now. Yeah, we did a lot of things, but it's all about now! Even the Airborn mixtape is old. "Twilight Zone" is the new look. Hip-hop is constantly changing, every 6 months, so we just keep trying to change with the times. But I don't have negative feelings of the past at all.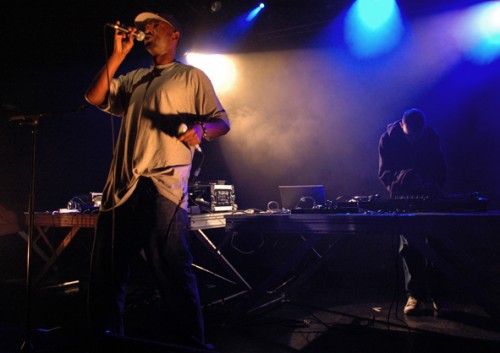 HHC: It's undeniable that you have a particular sound that no other band has, recognizable between thousands. But according to you, what are the main reasons why the recognition of your music is still at an underground level?
M: Number one, because I came out changing a whole group name, from Antipop to Airborn Audio. Simple. That takes time, emotion, energy. But being bigger, being smaller, all those things are relative. The main thing is that the people who know, the real heads, know that you guys have heat. Then you can move on from there. The difference between Devo and the Rolling Stones is big, but Devo is still hot. So you just try to make it as good as you can, finish it and move on to the next.
HHC: Your productions and your flows are in a constant evolution and you're always searching to explore new grounds on these domains. Do you still have a lot of things to explore or do you think you made a full circle of all that is possible to do in these disciplines?
M: Never. There's a million different ways of flipping things, of rhyming over things. I'm always gonna try to expand, no matter how people react. That's what I'm all about.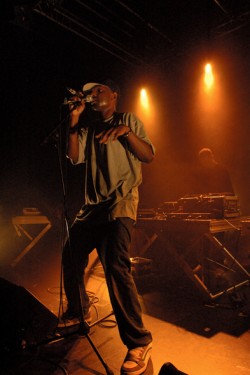 HHC: On which labels will you release your next projects We know that it will not be on Warp.
M: That won't be on Warp! But all the labels in the world don't matter. All the labels in the world cannot do the job of what it takes to impress crowds internationally from Japan to France. That comes from your own impetus. Your own sacrifice and hard work. No labels gonna get you any gigs… They may help you some way but ultimately it comes down to you and the responsibility is in your hands. No label is going to do anything for me that I can't do for me. The labels get you out there, but you got to convince the people. That label stuff is secondary nowadays.
HHC: Will we have the chance one day to see a re-press of "Shopping Carts Crashing" for the Europe and the US market?
M: I was actually talking to a man about that the other day. We're going to work on that. I know Beans mentioned it, but he wasn't really crazy about it when we finished it. Even if he says the contrary today, that's bullshit. Beans is crazy to say that "Shopping Carts Crashing" is our best album: the best album we did was "Arrhythmia". If Beans felt at the time that "Shopping Carts Crashing" was our best album, he should have given it to Warp. That what his connections. I like the label but I don't listen to their music every day.
HHC: You are rather discrete in the media, because except the interview we made in 2004, I really don't find a lot of interviews concerning Airborn Audio… Why is that?
M: Interviews are cool, but I'm not the person to run behind the media or the critics. It takes a certain kind of energy that I don't really want to deal with. We decided not to do a lot of interviews with the Airborn project. Put it out, keep it moving. The present tense is that the "Twilight Zone" mixtape is getting a lot of love. It's the continuation of the agenda of Antipop and Airborn Audio. Now it's the time to take things to the next level. And I'm happy, it's great to see it.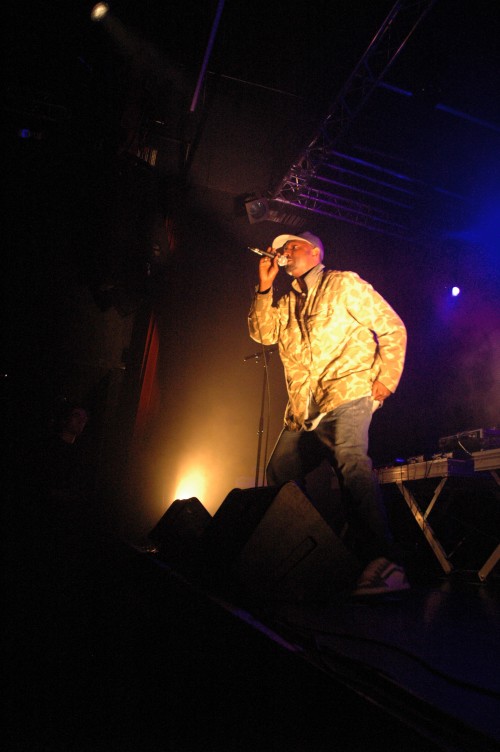 HHC: Do you still have any other trick that you plan to reveal soon?
M: Robin, who is helping me with the wall of sound, is really very good. If you know how to find people who know how to be spontaneous, you can direct them. There's a lot more to expand on… But more importantly than that, it's just the releases, the finished songs. The rest is a work in progress. As an artist, as a writer, as a producer, we work to move on to the next level. I got new tricks up my sleeve but it's just really trying to get tighter and get better.
HHC: What was your last musical shock The album that makes you say "waw that shit is pure genius"?!
M: The new Pharrell mixtape, it's out of control. DJ Drama featuring Pharrell. I like the Roots' new shit. I like Roots Manuva, Danger Mouse and Cee-Lo, MF Doom and Madlib, Jay Dee.
HHC: A few hours ago, I asked Buck 65 if he had a question for you, and he wanted to know if you are conscious that the music that you made is challenging and brave, or if it's natural for you.
M: This is natural. Tell that to Buck 65, that's my homie. He's dope, that dude is ill, he does so many things. He could sell a million albums. He's got a pop sensibility to him, he comes out to be a Beck. 2006 Beck style. The dude is sick. I really like his stuff a lot.
HHC: What are your next projects?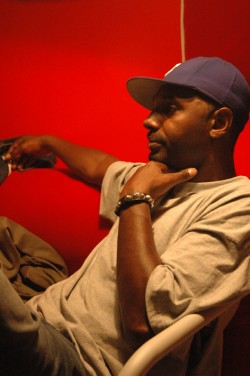 M: On the agenda list: the "Twilight Zone" mixtape is out. Number 2, the album "M.Sayyid presents: The Alternative". In between that, there may be another mixtape. There is a couple of other things that I've got up my sleeve. Check for the instrumental and song project called "Electric Arms". Electric Arms. Electric Arms. Electric Arms. Electric Arms… Coming soon. I've just got to say to people who hollered at me from MySpace and websites that a lot of things are going to be dropping. A lot of fire coming.

For "The Alternative", I'm gonna produce it and Robin is going to do some shit too. I'ma have a couple of guests. Some video, web and promo too. The album is a lot of stuff. It's been about four years of different material going through different things and redoing things to make it hot, I got a lot of joints. And all the cast with Robin, Aceyalone, MF Doom, all people who hollered at me to get on their albums. Also my homie Prince Paul. And High Priest is working on an album too that is getting ready to drop.
Interview by
Phara
Photos by
Romain Klapka
and
Sébastien Baritussio
April 2007
P.S. : Interview originally recorded in May 2006.