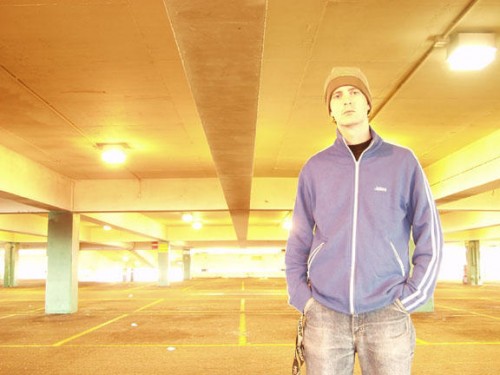 Hip Hop Core : What was your first contact with hip-hop culture ?
Richy Pitch : If you mean contact in the form of experience then I would say it was when we used to pass tapes round school, the first one that blew me away was Grandmaster Flash's 'Message' LP and the title track which lyrics and music made me tingle with inspiration. Then there was the electro sound with acts like the Jonzun Crew and the very collectable Electro LP's tht were released on Morgan Khan's 'Streetsound' label. Other contacts with the culture would have been through things like a school assembly with kids body popping to C.O.D's electro version of 'In the Bottle' and kids dancing to 'Planet Rock' at the school disco, at the time I didn't know loads about it, but I knew that s***t was for me !!
HHC : What's the first rap album that really crushed you down to earth ?
RP : Well Like I said it's got to be 'The Message' LP. Tracks like 'Scorpio','The Message' and 'The Adventures of Grandmaster Flash on the Wheels of Steel', what more would you want to introduce you to electro, rap,and turntablism all in one !!
HHC : You've had a complete musical schooling (jazz, soul...). Considering your musical background, what gave you the will to make hip-hop music instead of going with another genre ?
RP : Well I've been involved with Hip Hop for a long time and my love for it has grown and grown. From buying old soul, jazz and funk tunes I would realise (sometimes by surprise !) that my old tunes had the original breaks and after listening to both genres for a number of years I felt I could do the same and start making Hip Hop beats….but don't think that I'm here just to make Hip Hop expect some quality house, broken beat and even Drum and Bass from Richy Pitch too !…. for me it's all about good music….in fact I aspire to the likes of DJ Spinna or Kenny Dope/Masters at Work. I think my production is musical enough to carry that off.
HHC : How did you learn the deejaying techniques and what were your first shows ?
RP : I started DJ'ing in around 1986. I went to the University of London to study a Bachelor of Education so that I could become a teacher. But I got a little side tracked running music nights there (the biggest was the 'Soul Club' with 300 members). I completed my course but I also trained myself in the art of DJ'ing. (Nothing too advanced beat mixing and simple scratching techniques)
HHC : How did you become a resident DJ of the monthly Scratch shows in London ?
RP : Well Matt and Rob are long time friends of mine and me and Matt have been DJ'ing since the beginning. Matt and Rob set up Scratch and I became one of the resident DJ's and that's the way it's been for 7 successful years.
HHC : Why did you decide to become a producer ?
RP : I heard riffs in my head and had ideas in my head. Ihad the samples through my record collecting and I felt that I had the ability to step from DJ'ing to making beats.
HHC : I've read on your superb website (www.richypitch.com) that you're a teacher and a designer ? Can you tell us more about it? What do you teach, what do you design and does it have any kind of influence on your music ?
RP : Yeah I still keep my hand in as an infrequent supply teacher at Junior School level; that's teaching kids from 7-12 years old. Working with all subjects from literacy to physical education. I also work for a company called 'Habit' (www.habitclothing.com) who make cool skateboard and street clothing. I make designs for them once a year. My everyday life whether it be teaching, DJ'ing, designing or beat making all have an influence on each other.
HHC : Your production style definitely has a jazzy vibe. What music do you listen to?
RP : Tons of different things all within the broader category of Black music. Jazz and fusion LP's like 'Norman Conners' and 'Gary Bartz' , 80's soul bands like 'Kleeer' and 'Change', funk like 'Parliament' and 'The Meters'. Broken Beats like 'Agent K' or 'Jazzanova' ,Drum and Bass from the likes of DJ Hype and Shy FX and classic house from the likes of Mr Fingers and larry Heard plus loads of other wierder stuff which gives me inspiration to make music. Jazz is just one part of it, but it's definitely a stong part, many of the acts I enjoy or still enjoy in Hip Hop have used jazz in their production.
HHC : Now that production is your main occupation, do you still do a lot of crate-digging?
RP : Of course but now I look for things that are a little wierder and untraceable as samples. Classic LP's are just for playing out. Quite often I just sample one note/ one chord from a guitar/ keyboard/ bass and then play it myself through a sampler. I then often get musicians in to colour the track and make it more listenable and formulated. Fortunately I know a lot of talented musicians.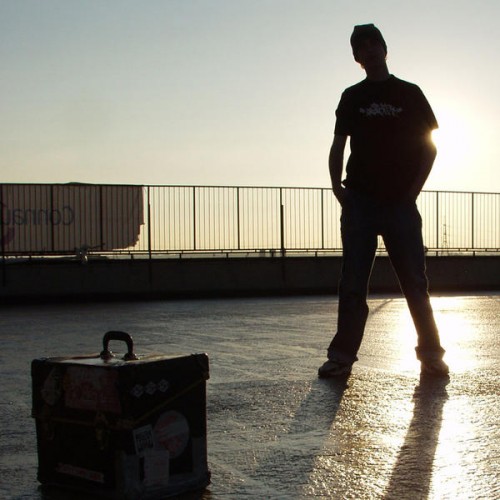 HHC : 2002 has been a great year for UK hip-hop in terms of quality. Besides your EP, albums from Roots Manuva, Aspects or (more recently) Lewis Parker have upped the ante. How do you feel about the UK hip-hop scene ?
RP : I have strong feelings about this. Currently there is too much hype either good or bad about UK Hip Hop, when really it should be judged for quality rather than UK this or UK that.
There is definitely lots of talent over here like Lewis Parker, Jehst, Mark B and Blade, Vadim, Aspects, Def Tex, The Creators, Skitz and Braintax (to mention a few) and I haven't even mentioned the World Class DJ's……. but to be honest the standard could be even better. We need to be at a stage where the music is noticed outside our own small communities and in other countries. (Some of the above have managed this particulaly the fresstyle DJ's with platforms like the ITF and DMC world Championships which really help publicise them) In fact it is not entirely the fault of the artists themselves, the media don't always help either (everything has become so pop orientated so it's difficult to break through) and nor does this continuous hype, what's more important is my second point.
That is, if you want to make it or get noticed in any country you must have strong personality in your music or star quality whether it be on the decks, behind the mixing desk or on a microphone. Roots Manuva is a star, he has created his own sound and when you hear him on a mic you know it's him. Others like that would include TY, Rodney P, Black Twang and Skinny Man, who all have raw talent and strong individuallity. There are also some real production geniuses over here too ( eg. look out for the Nextmen's LP next year !!!) but again if you want to get noticed you need to create your own sound and also make more than one track that is a classic. Of course I include myself in this as I still have plenty of work to do !!!!
I also wanna hear more tracks that I really, really want to dance to, sometimes that's lacking too. For me that's what Hip Hop is all about Head Nodding and leg shaking ! This is not just a UK problem either I think Talib Kweli summed it up quite well on his LP track 'Too late' : 'Nowadays rap artists coming halfhearted Commercia l like pop, or underground like black markets'. Well things aren't perhaps this bad in fact there's some great Hip Hop music out there but you get my point…I hope. What is needed are more people like The Neptunes who make dope beats which are respected on the indie and pop scene. I perhaps sound negative but in fact I'm trying to be realistic about how the UK scene needs to continue to progress.
HHC : Is there any UK artists with whom you feel really close and plan on working with ?
RP : I'd like to work with any of the above mentioned and I'm currently working with Ty for my next 12' on Sevenheads. Which will also feature Apani B's 'Day to Day off my mini LP.
HHC : There are many UK producers, including yourself, who have released projects in the recent years with only US emcees rhyming on their beats. Why is that according to you? Is this only a way for the producers to make their dreams come true by working with their favorite artists or is this a deeper problem within the UK scene ?
RP : Yeah this is always a big talking point. Well, sometimes it may come down to strong bonds and connections that have been made with labels/atists when they have visted our country and this has led to collaborations. Again it's about talent and not where you're from. There are good artists here and in the US and for me it's all about who you hook up with first, in my case it was with Seven Heads and I can't complain as they are right up my street. Now people are aware of my music in the UK I have begun to make connections with artists over here.
HHC : Now, let's talk about the history behind "Live At Home". What inspired the concept behind this disc ?
So much Hip Hop especially at the moment covers themes that are not about me eg 'bitches and hoes', 'ice and money', I've listened to that for years (and loved listening to a good deal of it) but I wanted to make Hip Hop that was really about me, so I decided to use a very simple, even mundane theme which was my life at home, which I felt a lot of people could relate too. I love my simple life, I'm in control and I'm making a living from being creative and what began originally as a hobby. 'Live at Home' reflects a day in the life of Richy Pitch told through my music and the talented MC's featured on the Album.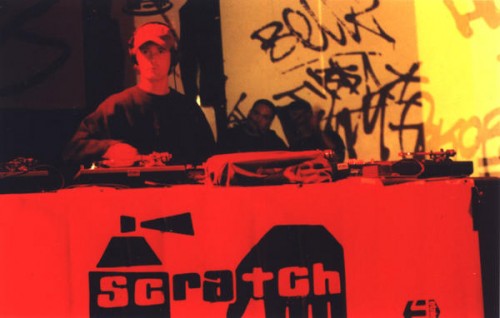 HHC : How did you have the opportunity to work with 7Heads ?
It was all about an email, I sent an email to Wes Jackson in 1999 about a track the Unspoken Heard had recorded 'Better'. I wanted to ask him about the production and I also mentioned my residency at 'Scratch' in my email. He gave me the details for the producer of the track and also enquired into Unspoken Heard, J-Live and The Lone Catalysts coming over to the UK. I said I'd help and they ended up playing at 'Scratch' in London and Edinburgh as well as Brighton and Bristol and on the likes of Westwood's Radio 1 show. When they came over I gave them some beats, Wes seemed to like it and I sent another CD when they returned home. This had the original version of 'Live at Home' on it and the Unspoken Heard ended up using it on their most recent LP 'Soon Come' a dream come true really and it didn't end there either as I explained to Wes that this track was a concept for a whole project. He liked my ideas and so it all started to happen !!
HHC : I believe you went to NY to record the vocals for the Ep. How was it being in the studio with top-class emcees such as J-Live, Unspoken Heard, Apany B Fly or El Da Sensei ?
Yeah that was real nice working with who I believe to be as some of the cream of the crop in US Hip Hop scene. They all intelligent, easy going, fun and genuine people, so it was a real pleasure to work with them mentally, socially and musically.
HHC : What about the concepts of the songs ? For the most part, they really "stick to the script" of "Live At Home" ? Did you give any instructions to the rappers regarding the content of their lyrics or were they free to say whatever was on their mind ?
Well yeah they had the beats and then I put forward my ideas for each track, I had a definite framework for the whole project and they all really thought about it carefully as you can tell from their raps on each track.
HHC : The website that goes along with your album is really creative. Where did you find all these ideas ?
Man, I have so many ideas bubbling in my head. I wanted to create the same type of fun, down to earth vibe on my website and I have Jess Gorrick to thank a lot for that (www.graphiconions.com) . He is a very talented website designer and he made my ideas into reality, a lot of the ideas also came from him, so I was extremely pleased with the finished piece….like the LP, the website is completely me, no bullsh*t or hype.
HHC : What are your current projects ?
12' for Seven Heads including 'Day to Day' feat. Apani B plus a new Richy Pitch REMIX of this track and a new track with the one and only TY . Release date beginning of 2003 :
- 12' for Japan featuring a REMIX of the Lyricist, the original version of 'Live at Home' and a new track 'In pursuit of the Pitch'
- 7' for Scenario in the UK (label of the Nextmen) featuring ragga MC Tukka plus a special musical instrumental version.
- I'm also working with a couple of vocalists giving you a chance to hear a more contempoary Jazz/dance Richy Pitch sound.
- Plus plans for a newer and longer LP with Seven Heads
HHC : What do you know about the french hip-hop scene ?
Not enough. I know your scene is massive so I need to be educated.. We've had the likes of DJ Kam and The Saian Supa Crew at Scratch . I've also seen many talented DJ's at the DMC's from France, been interviewed for the likes of Radikal and and been in contact with a number of fans/DJ's in France via email. I also like your radio policy for playing and supporting your own Hip Hop music, the UK needs a bit of this too.
HHC : Do you plan on coming back to France any time soon ?
No real plans as yet but I hope to come out there with Seven Heads in the near future and find out more about your Hip Hop scene. I've Dj'ed in France but only at things like MTV parties at the Cannes film festival, or for Skateboard ing gigs with Etnies and for 'Snowbombing'. I would love to come to Paris or where ever there is a vibrant scene. Any recommendations ?
HHC : Do you have any message for the readers of Hiphopcore.net ? Send your shootouts too...
Just a big thanks to those of you who have supported and bought my music and taken time out to email me in appreciation for my first LP…there's more to come….Shout to Wes, Lamonte and all the Seven Heads artists, Rob and Matt at Scratch and my lovely lady Natasha.
HHC : Feel free to add whatever you want or to answer the questions you might have liked me to ask you.
Would love to hear more about the french Hip Hop scene and anyone interested in booking myself or Seven Heads artists for live gigs email me via my stoopid website www.richypitch.com (just click on my business card on the site) or contact Wes Jackson via the Seven Heads website www.sevenheads.com. Big up to Cobalt and Hiphopcore.net !!!!!
Interview by
Cobalt
November 2002