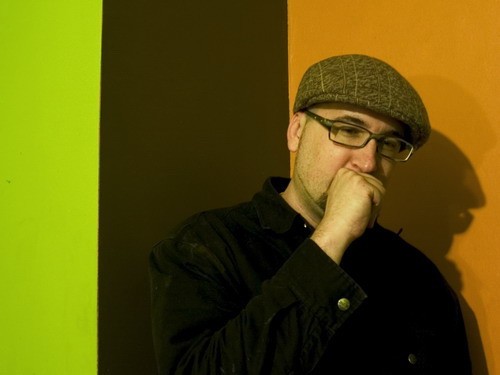 Hip-Hop Core: First off, can you tell me a bit about yourself?
Blame One: Well I'm an emcee, a proud father of two and 9to5er.
HHC: What's your 9 to 5 job and how do you juggle your two activities?
BO: I work for an advertising agency as a campaign results specialist. Its pretty tough balancing my music, family and work life. I do music late and don't catch too much sleep very often.
HHC: What made you want to get into hip-hop?
BO: There used to be a group of kids that would bboy in front of my house in Maryland. From the first time I saw them, I was hooked. I was hooked with the dance, the music, the style and attitude. It was a natural attraction.
HHC: What does hip-hop represent for you?
BO: Hip-Hop represents for me what it did from the start and what it has become now. A good time, a way of life, a sub culture and everything that it encompasses... Positive and negative.
HHC: You've shared the stage with King Tee. Can you tell us a bit about that experience?
BO: I was huge fan of King Tee. There used to be a production company called Magic Trik productions that would throw shows out here. I use to bring my little homemade tapes and beg to get on. They finally let me get an opening slot for King Tee (who was extremely drunk at the show... haha) and I rocked over the BDP Jack of spades instrumental and the crowd loved it.
HHC: You were originally in a group called Mysteries Extinction. How did that come to be and why did you split up?
BO: Well at first about six of my friends formed a group called Soul Food. My boy Deja had a cousin named Gods gift. Gods gift hooked us up with Kan Kick and when we went to record with him the first time, he selected two of us (Deja and me) and told us that we should be the group. I picked the named Mysteries Extinction and it was a wrap. We later incorporated DJ Cro and Sandy Lion as part of the group. Just as any talented group, we all had our own ideas of which direction we wanted to go and we just started working separately more. We are all still friends. DJ Cro just DJ'd my last two shows for me.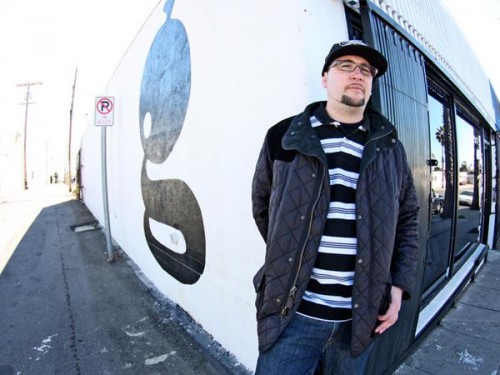 HHC: Your bio evokes the fact that "(...) people are just not checkin' for cats in San Diego as they should be". Why is that?
BO: I don't have a definitive answer for this. If you get a following in LA, the next thing you know, you're blown up. If you gather the same type of following in San Diego, most cats have to go to LA to further their progression. We are working towards changing that.
HHC: You've said about the album "the concept is about us all forming routines and patterns in our life and trying to go outside of that to accomplish something near to our own hearts." What are you striving to accomplish and/or bring to the table as an MC?
BO: Heartfelt music and a degree of intelligence. In my day to day life, I'm really a class clown. I get serious when I do my music and reveal things I won't normally talk about openly to just anyone.
HHC: The first song, 'Supreme Beings', evokes some of the themes which are developed throughout the album and which are essentially existential and/or philosophical - namely, reflecting on the meaning of life, death, religion, time... How do you explain that these themes are so rarely prevalent in mainstream hip-hop? Is it truly as easy as saying that only bling and sex sell in your opinion?
BO: Well mainstream hip-hop has its place. When you want to forget about the reality of the world, go out and get some drinks and talk to some ladies... Mainstream hip-hop. When you feel like reflecting and/or want a pinch of that original feeling hip-hop brought you, I hope you can turn to albums like my own. You have to find a balance. I think good music is good music.
HHC: There's a certain candour in your approach to the afore-mentioned themes, be it in 'Supreme Beings', 'Wonder Years', or 'Bring To You'. Have you always had this perspective on things, or is it also your children's influence (you say at one point "Trying to see through my children's eyes is really a lesson")?
BO: I started developing my perspective on the world starting at about 17 and it's still the same, just more evolved. Trying to see the world through my children's eyes is basically telling you that I need to find my own innocence again. When we become adults, we tend to make simple situations extremely complicated. Kids don't trip though, I love that. My kids are amazing.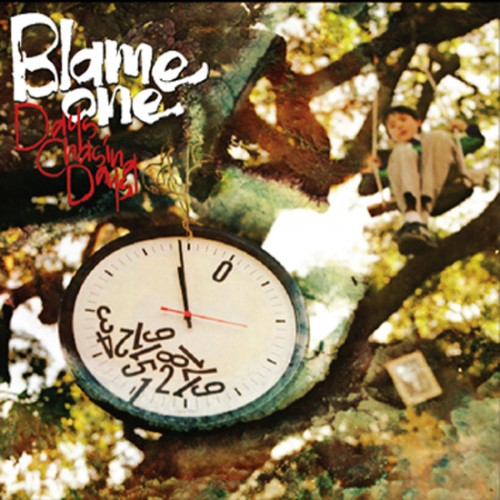 HHC: Nine producers worked on this album, including Exile, Black Milk and Blu. How did you come to choose these producers and how did you work together - do you select tracks amongst that producer's "catalogue", do you discuss themes and ideas together before you each write the material...?
BO: Most of the cats I worked with, I have had some sort of history with. All of the producers sent me multiple beats and I picked what I liked and recorded it. Then I would sit down and discuss the details with Exile. Exile is the cat I would turn to to see if the song was working with the project and if not... Back to the drawing board. Almost all of the songs on "Days Chasing Days" are not the same as I originally recorded them.
HHC: In what way are they different to their original versions then? And can you tell us a bit more about your collaboration with Exile?
BO: Many of these songs I wrote and recorded two to three different times before myself and Exile both agreed they were potent enough for the album. Some of my verses and/or hooks were replaced with a guest feature. We just put our heads together to decide what would work best.
HHC: There's a strong old school vibe going on in this album musically speaking. Was this a conscious decision or did it just come to be that way?
BO: I'm heavily rooted in the old school and I always make a conscious decision to uphold that. Even if cats like me are the last remnant of that, I'm not trippin'. I'm more than proud to uphold the style of music I was raised on.
HHC: How do you navigate that fine line between perpetuating a musical genre while still trying to bring a freshness to the music? So many rappers have made - and some still make, as you were saying - old school hip-hop, it must be a real challenge to uphold a style of music without recycling it...
BO: Well I think that's because I keep up with what's poppin' currently in hip-hop, it's not too hard to keep the freshness and understand what will work and what won't. The old school part comes natural because I'm from that era and I know what has been done and what hasn't. I try to just bring my own thoughts to whatever topic I address. Whether it has been done or hasn't doesn't really matter, it just matters that you put yourself into it and not bite off someone else.
HHC: The title track 'Days Chasing Days' is a beautifully rendered metaphor on time. What made you decide to call the album the same? Also, are those live instruments on the track?
BO: Thank you. I originally was listening to the song 'Days Chasing Days' by the Congos. I love that song and I just thought that I would love to put my own content to the title. We originally had a Congos sample in the track but we took it out. We both (me and Exile) felt that the title held a lot of weight and so I decided to call the album that. Yes, there is live instrumentation on it.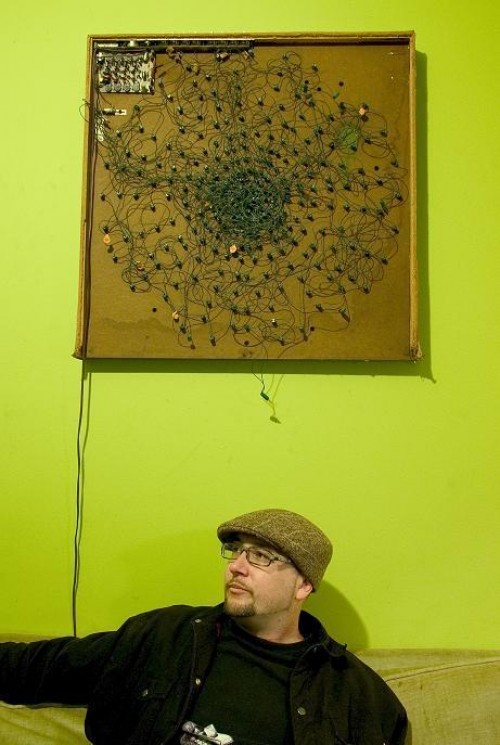 HHC: I suspected as much... Is that an oboe on the track by any chance? And can you tell us about the musicians who worked on the album?
BO: I believe you're correct. You would have to ask Exile about the musicians, because those particular additions to the songs happened while I was not at the studio. I'm very grateful and happy how they came out however.
HHC: At the beginning of the song you declare "Feels like religion is probably the largest lie now", whilst towards the end you conclude by saying "I need God". Can you expand on that a little?
BO: I feel like religion is the largest form of segregation. If there is one reason why people will never unite, to me it would be religion. I am a firm believer in God and I tolerate all religions and beliefs. There is a saying that goes "love thy enemy as thyself". If that is the case, why would I be upset over another mans choice of religion.
HHC: Do you not think that religion is often a mere pretext used to divide and segregate and that the true motivations underlying wars are money and/or territory?
BO: I don't believe that religion as a concept was meant to divide. I do believe that people tend to grasp at it as a weapon of choice, rather than a means to embrace and love others. It also plays into the ego and gives people a holier than thou attitude in many cases as well.
HHC: What are you listening to these days?
BO: I've been bumpin' that new Raekwon song 'Back From The Slums', Royce da 5'9" 'Shake This', Fashawn and Johaz unreleased material and my regular dose of reggae (too much to list).
HHC: As you were saying earlier, you're a big fan of old school hip-hop. Are you into any indie and/or experimental rap too, and if so who?
BO: I don't even know where to start. I listen to everything from Aceyalone to Jadakiss, Evidence to Snoop Dogg. I'm just a general fan of hip-hop. If it comes my way and its good... I'll bump it.
Interview by
Naïma
May 2009