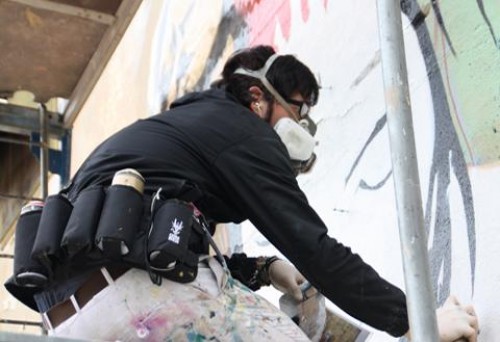 Hip-Hop Core: Can you present Project: Mooncircle and explain what led you to create the label?
Mr Cooper: Gordon created the label originally back in 2004 and was really running it on his own until around 2007. It started out as a compilation-only label and grew from there. In 2006 I met Gordon as he was promoting a show that I played at in Dresden and we talked about pressing my then CD only album, "Amongst Strangers", on vinyl and releasing it on the label. I believe he was talking with Seven Star about releasing his record around the same time.

I really got involved more in 2007, doing a crude but free job of mastering several of the releases. Then in early 2008 I again met up with Gordon and we started to work a lot more closely. As well as mastering I now work finding artists and albums and I talk with some of the artists – sort of an A&R role. We discuss all aspects of the label together. What keeps me interested in finding music to release is my passion for music. For me the label doesn't have a particular political stance or anything like that. I think that sort of thing is too subjective to have any meaning because we have so many different artists and therefore so many different view points involved with the label… However, I think Gordon will disagree with this! For me, we are a label releasing music that we feel. It tends to be Hip Hop related music, but I think we might branch out from this genre in future as our tastes change and evolve.
HHC: I first heard about you back in 2006 with the release of the "Calderas Of Mind" compilation which featured German and American rappers and producers. There were guys of Project: Mooncircle dealing with the Botanica Del Jibaro people from Miami (Cyne, Soarse Spoken, Seven Star,...). What made you decide to collaborate with musicians living on the other side of the Atlantic Ocean?
Gordon: I grew up under the hand of the Soviet communist political system in the German Democratic Republic, and Fria (La Mano Fria, who runs the Botanica Del Jibaro label) had the same experience in Columbia. BDJ (Botanica Del Jibaro) was the first label that formed pictures in my mind! I worked for Botanica Del Jibaro as a promoter and designer for a long time. La Mano Fria and I both wanted to focus our labels on electronic music and Hip Hop, so there were similarities.

Therefore, we worked on some releases in tandem, splitting the workload and being able to be stronger with promotion than if just one of our respective labels had worked on a release individually. Fria is in Japan a lot and has a lot of contacts there, and I am based in Germany and have a lot of contacts throughout Europe, therefore the collaboration was good for both of the labels to get more established in each of those territories. Acts like Stres, the group Antennae or Soarse are really talented and I want more mc's like this on Project Mooncircle… PMC, BDJ and Arepaz are all more than just music.
HHC: Like DJ Scientist (whom we interviewed a few weeks ago), you're a German DJ but a product of the 90's if I may say so. I read that you started DJing around 1992. Can you tell us what you got up to during the 90's and what brought you to DJing?
G: Yeah, Sci... Big up! The difference between Sci and me is that he grew up in West Germany and it was easier to listen and find Hip Hop music in the 80's in the West than in the East. I don't want to get too dramatic but it was hard to make, listen to and practice any elements of Hip Hop because every step was an eyecatcher for the state security (STASI). My Father bought tapes for me from the black market in Berlin… Acts like Kurtis Blow or Marley Marl for aound 50 Mark - about 15 Euro. Damn, it was crazy but I love to remember hearing Hip Hop in those early years.

I started as a Dj in the 90's and worked hard as a carpenter for my first 1210! My favourite years were 94' – 98' and I miss those times a lot. Artists like Rezidue, Artifacts, SOS, Street Smartz, Kamakazee, Group Home, Gangstarr, Jeru, Bahamadia, A Tribe Called Quest, Mad Skillz, Mic Geronimo, Cash Money Click, Showbiz, Lady Champain, Lin Que, X-Clan, Tha Bulldogs etc etc! I did some tapes with my boy Step One and I listened to my heart - my dream was to build my own label.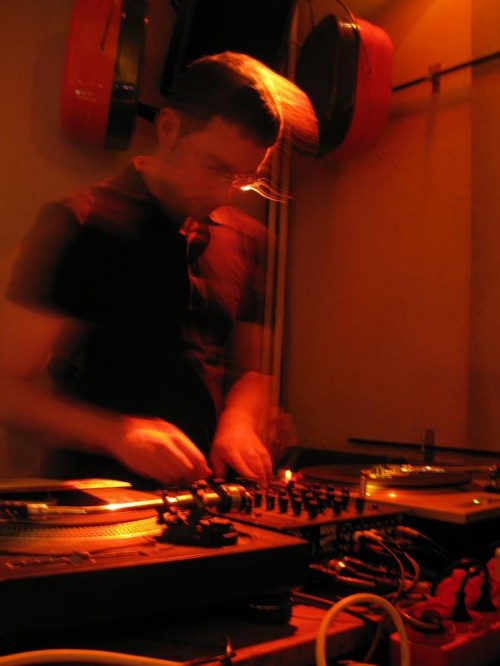 HHC: You've produced a few tracks for Seven Star and other people but you're not really into producing stuff. In fact, you've been involved in many underground hip-hop projects (in Subversiv of Xndl when the label was still alive, in the graphism team Beta Bodega Coalition,...). Can you tell us about this?
G: Haha... Ok, first: I'm not a producer... No way! I did some Instrumentals for my friends like Seven and CYNE in the past but I would not call myself a producer or musican. I'm an old school graffiti writer and painter first and foremost. I did graphics for some labels like Warp, Subversiv, Botanica, Tres Records and more. I work with acryl, oil, aerosol, photos & mac... I think that's my philosophy and output... I'm also a vinyl collector and music junkie.
HHC: This past year, you've released some interesting projects : instrumental albums by Mr. Cooper and belgian duo 40Winks, a collaboration between Strand & NonGenetic, etc... Amongst all of them, the collaboration between Lil'Sci and M.F. Doom for « Who Is This Man » was a real surprise for most of us. How did you manage to make this happen in Project: Mooncircle? Did you know Lil'Sci or Doom before this?
G: I met Lil' Sci 3 years ago on his tour around Europe and he was interested in my label. He contacted me one year later and asked me about me releasing an album of his for Europe and Japan. I thought a while : Scienz Of Life on Foundle Em was dope, so why not? I listened to his projects and I think I was not so ready for his new stuff - I cancelled at first! I was narrow minded for a long time with my taste of music with the direction of the label. It was stupid and frustrating for all involved with PMC. Mr Cooper was one of the first artists on PMC and he is now working with me more and more as a manager. He changed the whole platform and me too! John (Lil' Sci) is now a member of PMC and we want to release a lot more music of his in 2009.

MC: I'd be interested to know why it was a surprise for you… I suppose you mean because MF Doom is such a high profile producer? For me this makes sense – It is very hard for artists to find labels that want to press albums on double vinyl, cd and digital formats with full colour artwork. PMC are doing this. We have had demo recordings sent to us from several other well known artists - I think this shows that we are getting stronger and more well known as a label.
HHC: In fact, it was a surprise (for me, at least) because Lil'Sci, Doom and PMC don't usually work with same people. I know it's a small world but I didn't think there was an opportunity to see this guy on a German label like PMC this past year. But I do want to say that it was a good surprise.
What is your relationship with people from HHV.de like? I guess you've worked for them, haven't you?
G: I still work for HHV.DE as Label / Distribution manager and also in the graphic section for product handling. I'm proud of my peers and company. They're more than peers for me.
HHC: Is your work for the label an everyday job?
G: Yes, every day the label needs my attention because the market is getting slower and slower... I hope we can survive because great labels like Subversiv have closed. I miss my partners, friends and crews! Much love to XNDL, Mr Supreme from Conception Records, Gab from M3rck and so many more. All in all I can say that I'm not alone in the hard way of running a label, right Paul?

MC: I work on the label when I can around my day job. For Gordon it is the same but as his day job is at HHV, the label work and his work align sometimes. Also he is not as lazy as me ! However, this isn't a career or a business for us. We have not made money out of it. It is a passion and a hobby for us. Releasing music on this scale (1000-2000 copies) just can't make any substantial amount of money. If a release does make profit, that profit is split 50/50 between the artist and the label, and we put the 50 percent label share in the bank to fund future releases.
HHC: On the 6th of March you released a new compilation "Silent In Truth", featuring people we hadn't heard on your label before, such as Dday One, Carlo, Mat Young,... as well as former members of the label. Looking at the tracklisting, I get the impression this compilation is driven by a lot of different musical approaches. Did you set out to be an eclectic label or is it just the way things have turned out?
G: Coops, please... He built the whole Compilation. I did just the business side and the artwork.

MC: I mainly hunted down the new artists that are on here but Gordon and I discussed everything. I wouldn't say that it is our intention to be an ecletic label. It is our intention to release good music. The tracks on the compilation represent a combination of the musical tastes of Gordon and myself. Personally I don't think the comp is particularly ecletic either – Every track has a connection to Hip Hop music in some way. I suppose the aim of the compilations is to present a snapshot of all of the artists on the label – Artists from the past repotoire and artists who have album projects that are forthcoming. There are also usually some artists that just contribute a track to the comp and have no major album project – We might just be feeling that track at the time the comp was put together or whatever.
HHC: How many people are involved in Project: Mooncircle?
G: Mr Cooper, Thomas (HHV.DE), Myself and sometimes La Mano Fria.
HHC: Gordon, as a member of Beta Bodega Coalition, you're really into artwork and other graphism work (i.e the artwork of "Silent In Truth"). Can you tell us about what you're working on at the moment? On your website, when speaking about artists involved in the label you say "Not only musical but visual", and you've also got what we could call "artwork artists" for your releases. I guess graphism is as important as music for Project: Mooncircle?
G: I'm a designer for labels, clothing lines and skateboard companies. I love to play with different influences. It's important for me to embrace influences from across the world – most importantly for my art are influences from the developing world.

I was in Freetown, Sierra Leone some years ago and I saw the reality of poverty, the human struggle, life. I don't want to say the standard shit like "The experience changed my life", but I learned a lot about the human condition. People think I'm too political and too serious but I can't release music or art that does not have a message for the listener or the viewer.

Hip Hop is a subculture and the movement needs a message and a meaningful concept. The scene is in a rut - every second emcee or producer wants to dance, drink and fuck. I can't change the mind of everybody - that's not my intention, but I can kick some young asses for a better future!
HHC: I put this question to DJ Scientist and I think it could be interesting to know your own point of view on the subject: as a small label trying to expand and promote interesting musical projects, what is the most important lesson you've learned in business? What is the everyday life of a small label in these days of economic difficulties?
G: Hmm… Don't trust every artist or business partner at first. I know it sounds crazy but I met a lot of good people and a lot of selfish people. Labels like Subversiv have closed because some dudes from Belgium or the US were not hard working enough for the label. The Offbeaters were people with good hearts and their biggest mistake was to cross paths with some stupid kids. For example, people that really want just their free vinyl copies and will not and do not promote their label at all. They just look to promote themselves and then naive people like XNDL and myself promote tours for them and press up thousands of units for them. Labels and other parts of the industrial machinery are not always the devils. My peers, friends and partners know which people i am talking about. These guys make me really sad - Thanks for nothing dudes!

MC: I have learned that it is getting harder and harder to make any money if you are an underground musician. This is not the reason I make music but it is hard to put in hundreds of hours of work to produce an album and then you get no financial reward back. It makes me sad that less and less people are buying music to support the artists that they love. It makes me even sadder and angrier to see bloggers that post entire albums. These guys are claiming to love music and certain artists – then they actively encourage people to pirate their music, robbing them of the little reward that they get.

As for the everyday life of the label – the everyday life is that Gordon and I do our other jobs and then send emails to people to coordinate releases when we get home in the evening. When we put out a release, we are really hoping that it will reach the break even point. We have to be very cautious about selecting releases – if we like a record but we think it won't sell then we have to cancel or put it on hold. We have to also alternate releases that will sell well with releases from unknown artists. Times are tough for all businesses at the moment, but the underground music industry has been in recession for years – since peer to peer downloading became available. The problems and difficulties are not new but things are getting harder.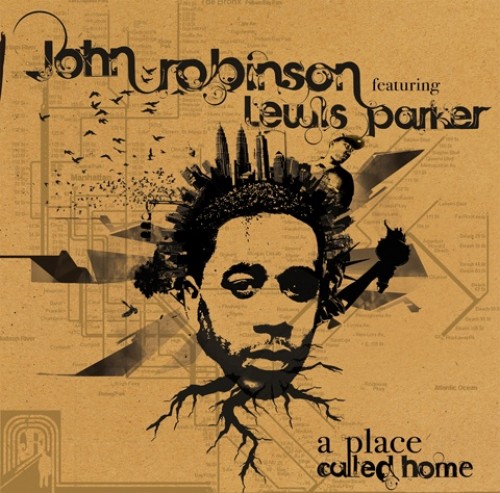 HHC: Aside from those you've already worked with, are there any musicians that you still really want to work with? In an ideal world, what names would appear in the tracklisting of a Project: Mooncircle compilation?
G: Hmmm… I work now with acts that I used to listen to as a young boy… I can find some of these artists in my vinyl library. It's strange! I'm really happy with all the artists on the label – dreaming of releasing records by big name guys is too much. Unknown talent or famous bands, everytime it's a great pleasure for me!

MC: There are many established musicians that I think make incredible music and that would make me feel amazed and grateful and proud if they wanted to release on PMC, but finding new incredible artists or artists with only a few slept on releases and giving those artists a platform to properly showcase their work with releases is what I think running a small label like PMC should be about. This is what I find most rewarding.
HHC: In 4 years of existence, Project: Mooncircle has had about 20-25 releases and a lot of artists are working with the label. Is this much more than what you imagined at the start of the label? What was your perspective when you released the first « Wisdom In Chains » 12" inch in 2004? Did you imagine that you would have achieved all of this work only a few years after the creation of Project: Mooncircle?
G: No way... You Paul? I'm proud and I'll do my best to keep the label strong for new projects and new talented artists.

MC: When Gordon first got in touch with me to put a track on the first comp I thought the label would last for just one release. It has come a long long way from there and it makes me feel good to be a part of its developement.
HHC: Recently, you reedited the Inner Science & Disc System album "Disc System Meets Inner Science", which was first released by ROMZ Records in Japan two years ago. Is it the DJ in you that decided to bring this album to people's attention?
G: Ah yeah... For me yes, but the whole idea for this release comes from Coops. All in all I need good releases on vinyl!

MC: I played with both of these guys in Tokyo (Inner Science and Disc System). I was blown away. Really incredible, original music. When I got home I hunted down the album, but it was only available on CD and was only widely available in Japan (released on a great label called ROMZ). I thought it would be amazing to have this record on vinyl, not necessarily for DJ's but just because this is my favourite format… Also I really wanted people outside of Japan to take notice of these artists – They are really talented but they have not had enough exposure in Europe. Hopefully us releasing this record will help with that a little bit.
HHC: What can we expect for 2009? What are your upcoming musical projects for the label? What is your ambition for the label for the next two or three years?
G: The brand new 7" "A Place Called Home" from John Robinson a.k.a. Lil' Sci featuring Lewis Parker, The Q4 EP with Arts The Beatdoctor from the Netherlands, an album from Dday One and the new Scienz Of Life full length LP in May.

MC: There are lots of projects in the pipeline with us and we have lots of other albums to release in addition to what Gordon has mentioned. However, many of these are by unestablished artists and with the market being tough, we have to tread carefully. Therefore I don't want to name artists that we have lined up in case of disappointment later on. But, we have some heat!
HHC: Now, the world is yours, you can say anything you like: last few words?
G: Peoples, listeners, musicians and everyone - Thanks for your work, music, love and way of life! I'm proud to be a part of it.

MC: Thanks for the interview, thanks for people that buy our records and come to shows!
Interview by
Newton
March 2009
Thanks to Gordon et Mr Cooper.
http://www.projectmooncircle.com
http://www.myspace.com/projectmooncircle
http://www.myspace.com/gordonofprojectmooncircle
http://www.myspace.com/mrcooper83
Project: Mooncircle releases can be found at
HHV.de
.