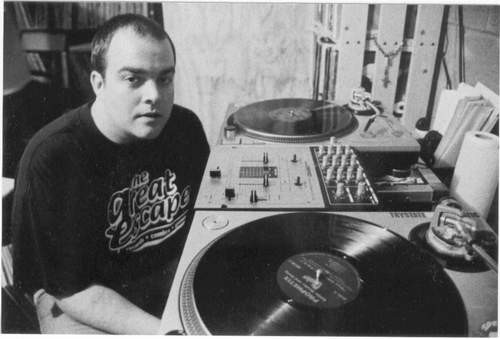 Hip-Hop Core : Regular question to begin with : how did you first get in contact with rap music and what were your first steps in the world of hip-hop?
Jon Doe : The first real experience that I can remember with hip-hop happened on a family vacation to the World's Fair 1984, in Knoxville, TN. That's where I first saw b-boys breaking it down on a piece of cardboard in the middle of the street. I was amazed. As far as my first exposure to hip-hop music, I would have to say it would be through Yo MTV Raps. Growing up in the town I was in, there wasn't a TON of exposure to hip-hop, it was basically what you had access to in the record stores or on TV. The first two hip-hop tapes I ever owned was the Beastie Boys "Licensed to Ill" and the Fat Boys "Crushin". I wore those two tapes out. From then on it was over.
HHC : How did you learn the Djing and production techniques while growing up in Kentucky?
J : I learned mostly from just listening to other DJ's on recordings and mix tapes, reading everything I could get my hands on, watching DJ's live, etc. I just soaked up everything I could in regards to Djing. I didn't have a mentor, so I was largely self taught. I think I did pretty well, hahah! Production wise, I got my first sampler from a DJ/Producer friend of mine, around March of 1997. He taught some basic stuff, and from then on I just applied the same thing I did from Djing to production. Djing and producing both came very natural to me, almost like it was meant to be this way. I picked up on both crafts very quickly.
HHC : I believe you've been a very good friend of Count Bass D for quite some time now. He's on two tracks of "Meet Jon Doe". Could you tell us how you meet him and what's exactly your relationship? In the liner notes, you say he has a "such an influence on [you] with these beats"…
J : I met Count through my man Egon, who lived in Nashville for 4 years while going to school there. They did a radio show at Vanderbilt University called "911 Emergency". I also did college radio while at Western Kentucky University in Bowling Green, KY, and that's how I met Egon. Bowling Green is not necessarily a major metropolis, so I was constantly making the hour drive down to Nashville to hang out, go digging, do shows, etc. So just knowing and hanging with Egon, I of course was hanging out with Count as well, and we became good friends. Count always has stories and experiences to talk about, esp. since he had been through so much musically by the time he was 25. He has a wealth of knowledge to share, and I took advantage on it, whether it be about production, records, the business side of things, whatever. Count taught me some nice tips and tricks about producing when I was first starting out, and I credit him quite a bit as far as my sound today. There aint Bass in his name for nothing.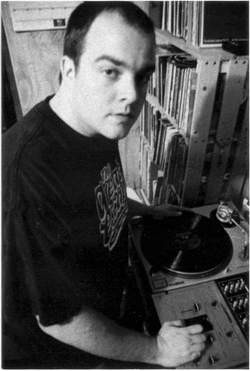 HHC : You've been deejaying for a lot of college radio as a student and you even have a diploma in Broadcasting. What's the impact of this on your music in your opinion?
J : It made a HUGE impact on my music, esp. business wise. Doing college radio really got me involved more in the industry side of things, and eventually pushed me harder to do my own thing. The success of the radio show on campus really gave me the confidence to take things to another level, and I am forever grateful for it. I wouldn't necessarily say my degree has helped me on a musical level, but it has helped more on a technical and business level. There is so much I learned going through that degree program that I have been able to apply in several settings, in some way or another.
HHC : You're a dedicated crate-digger from what I've heard and you've travelled the USA with Egon looking for breaks and records. What does crate-digging mean to you? And what are the best places or towns to find some good records in your opinion?
J : Crate digging is a favorite pastime of mine. It is also a horrible, horrible addiction that I will never be rid of! It is one of the best feelings..and it's crazy, too, because it NEVER ends. It is literally endless. There is always something new to find, whether it be a new loop, something to chop up, new drums, or just a dope record to listen to in the car. The thing with digging is, it turns into much more than just finding a break or a sample to use..it really heightens your love for music, because it takes you outside of the genre box. I look through EVERYTHING. I do mean EVERYTHING. Soul, rock, jazz, country, easy listening, sountracks, childrens music, gospel…WHATEVER. Don't hide your records in the Christmas records section, I'll find em! There is great music everywhere, you just have to take the time to look for it.Egon really taught me a lot about digging for 45s, and those trips we took all over the South East for a year or two were amazing. Not only did we find great records, but we met the people that made them, visited the communities they were a part of, etc.
The best places to dig!?! I can't tell you that. I can tell you that my favorite place to dig in the world is just the South in general. You can get it all down here, and for pretty cheap. None of those ridiculous NY, LA or Japan prices here, buddy. Dollar bins all day! My favorite cities to dig in are Nashville, Atlanta and New Orleans. I also like the Carolinas, I've had pretty good luck there.
HHC : How did you hook up with the rest of Prophetix? Why did you decide to work with Eddie Meeks and Mello?
J : I have known Meeks since about 98 or so. I met him at a show in Nashville, and he came up to Bowling Green to do the radio show that following Sunday night. He was the first and only guest to ever come up to the show. I kept in touch with him, and when I moved down to ATL, I hit him up. Just so happens they needed a DJ for the CMJ conference in September, and things worked out well and I stayed on. They also needed some beats as well, so I ended up producing for them as well. I've always like what Meeks had put out on the solo tip, and the Prophetix (Meeks and Mello) stuff was good too. We were all on the same page with the music and ideas, and it seemed very natural for all three of us to be working together. I brought something new to the table, and they brought something new to me. I don't even know if we ultimately said, yeah, Prophetix is Meeks, Mello and Jon Doe, it's something that evolved naturally.
HHC : Now, more than one year after its release, what do you think of "High Risk"?
J : I love it. Still love it. I think it is a PERFECT representation of where we were at that time, and I think it defines us very well. I am happy with every aspect of that LP, and am VERY proud of it. We are all. Hell, we're still working it! The 2nd single got released a bit late, but we're still getting spins, radio and mix cd appearances like it's brand new. On the other hand, the new Prophetix stuff is gonna be mind blowing, if you can't tell that already from the song "Gotcha" on the "Meet Jon Doe" LP. Things are on a completely different level now, and we're gonna bring hellfire with the new shit. Hopefully we'll see a new Prophetix album in early 2004.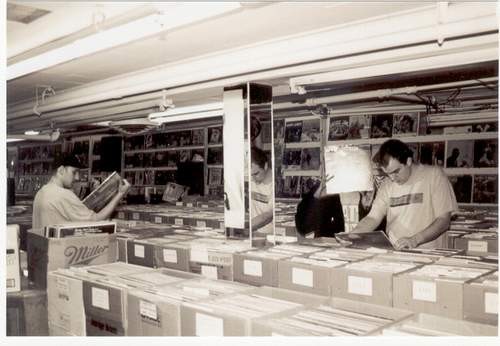 HHC : This LP has clearly opened a lot of doors for you. How has it been opening for KRS for instance? Could you tell us how this happened exactly?
J : The KRS touring was great. Meeks and Mello got to go out for two weeks with Kris, and did 10-11 dates with him up and down the Cali coast. The tour was a little bit of a last minute surprise. We did a show with him here in ATL one Friday night at the Hillside Truth Center. It was a weekend of events geared towards hip-hop and spirituality, and there was a concert with KRS and Prophetix that Friday night to start the weekend off with. Mello was hanging with Kris all weekend, and jokingly said, "I wish I could hop in your suitcase and go to Cali with you". Kris said, 'Are you for real?" Next thing you know Meeks and Mello are out in Cali touring with KRS. It was wild. Unfortunately I wasn't able to go since it was so last minute, but I'll be there next time. It was an invaluable experience though, as Meeks and Mello were able to get in front of crowds we have never been in front of before, and they were also able to make some great connections with other artists, store buyers and fans out there.
HHC : I believe you're doing production and Djing for other groups as well as Prophetix. Could you tell us about them?
J : Currently I am only full time Djing for Prophetix, but from time to time I DJ for Rubix, another ATL cat here. I have also produced a few joints for Ru, one of which came out on "Meet Jon Doe", and another one called "Transform", which will be on the b-side to his new 12" single coming out on Fat Beats in September. I am also working with Binkis a bit, I have a joint I produced called "Out of the Box" that will be on their new LP this fall on Day By Day, called 'The Reign Begins." I have produced a joint with a UK group called The Planets, which will hopefully be on there next LP. Of course I'm on board for Eddie Meeks solo LP which will drop this fall, and I'll be doing a few joints with MF Grimm as well which should see the light of day before 2003 is up. Lots of things going on, man, it's crazy.
HHC : At what point did you decide that you wanted to make a solo LP? And why? I think it was a project even before you became a part of Prophetix…
J : Yes, it was a project in the making before I linked up with Prophetix, but it wasn't in a stage that was very serious yet. I have always wanted to do a producer project since about 99 or so, to show off my skills behind the boards, showcase some up-and-comers with some established acts, and show that I can hang with the big boys. What better way to do that than do it yourself? The past 2-3 years since I have been with Prophetix and in ATL is when the project really took shape.
HHC : Did you have a kind of global vision of what you wanted to do with that LP (if yes, what vision) or did you just work from one track to another, from one guest to another?
J : I would say that I had a global vision of what I wanted it to SOUND like…from the beats, to the MC's, etc. I can't say that I had a vision for the specific content, I figured that I would leave that up to the MC's. I kinda of feel that beats, or music in general, should bring something out of you. A beat should be able to tell an MC what the correct thing is to write, what the content should be, etc. Just like when I listen to a record to sample, the music should tell me what to do with it. Do I want to loop it, do I want to splice it here, chop it there, or not use it at all. It speaks to you. So I really let the lyrical content lie with the MC's. However, I kind of let the MC's pick their own beats as well, so they also had a little control there. Luckily, everyone picked diversely enough beats so I got a well rounded sound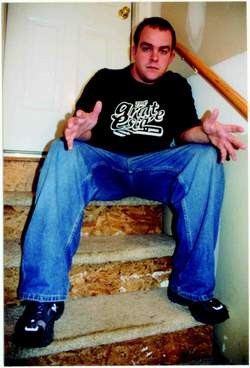 HHC : "Meet Jon Doe" : Is this title a direct reference to the Frank Capra movie? And why?
J : It's not a direct reference. I thought it would be an appropriate title for my release. The album is an introduction to me, hence the listener "meeting" me. There aren't any underlying references or similarities to the movie and the album, other than the name.
HHC : What was the science between the choices of all the truly diverse emcees that are on your album?
J : I wanted to get a good cross section of the entire country. Cats from the East Coast, West Coast, here in the South, etc. I thought that I was able to pull that off very well, and it made for an eclectic mix of styles on the album. Many of the emcees I knew already, such as Doom, 7L and Eso, Grimm, Binkis, Prophetix, Lost-n-Found, Supa, etc. The other cats I contacted through some mutual friends. I sent them out cd's, they were feeling what I was brining, and they got down.
HHC : You have got a very impressive range of lyricists on your LP. How did you work with them? Did you gave them outlines or subjects or did you leave them with a complete freedom? Were they with you in the studio or did you just receive their vocals?
J : It was half in half, really. The cats that were local, I recorded at my studio. The artists that were out of town, either sent me Pro Tools sessions or acapellas. I basically let the artists do as they feel. As I said before, I like to see what the beats bring out in people, and leave it at that. I don't tell them how to write or rhyme, they don't tell me how to make a beat. So far the formula has been working well.
HHC : Aren't you somewhat frustrated of not conveying your ideas with your own words sometimes?
J : Not really. People always ask me "What's up with rhyming", or "Don't you want to rhyme"..I don't really feel that's me. I speak with my music, and through interviews like these. I can convey anything I feel with music. I'm pissed off, you get some angry shit. I'm feeling good, you might get some melodic stuff. I tend to think the music I make sometimes reflects the mood I'm in, even though I may not be conscious of it. Granted, sometimes I work for a sound, but I would bet that one day I might make a beat differently than I would another day, even if I had the same sounds. But who knows, one day you may hear me speak on a record, but it's not gonna be in rhyme form. You probably won't even catch me on a chorus, unless it's back up or something. But, you never know…look at your boy Premier. Man, on this last Gang Starr album, he just came out and said it. But he said it when it needed to be said. I like the way that man handles his business, he only speaks when absolutely necessary.
HHC : How do you work on a track. Do you start with a loop and arrange everything around it to build a great track or do you have a precise idea of what you want to accomplish in terms of ambiance and just try to find the right sample to convey this? Give us some insight in your work please.
J : It varies. Mostly I just grab a record and see what's on it. I mean when I go digging, I'm diggin for certain sounds, but sometimes I forget what may be on the record, so it's really a toss up of what is gonna come out. I may be in a particular mood to make something with a certain sound, and I'll search through my records until I find that sound. Sometimes I might take something and MAKE it work, no matter what. It all depends what I'm feeling like that day, you know? Very loose, I don't agonize over it. That takes the fun out of it.
HHC : What kind of equipment do you use? Why did you choose this one over the other ones?
J : Right now, the backbone (other than my records) of my setup is an Emu Ultra e6400, which is a rackmount sampler. I love it. I don't' use any of the "standard" hip-hop beat making gear…I don't have an MP, SP, S950 or anything like that. I was using my Ensoniq EPS 16+ up until 2 years ago, but since I got the 6400 I haven't gone back. I have various other pieces of gear as well, like a Juno 106, and Roland R-8 drum machine that I use for 808 and 909 sounds, a Proteus 2000, and some other dinky, cheap-ass keyboards that have some ill sounds on them. I record on a Roland VS-1680, but I hope to move up to Pro Tools and Logic by early next year. Of course I have my 1200's and a Vestax 05 Pro for my dj setup.
HHC : What do you think of the final result of "Meet Jon Doe"?
J : I am extremely happy with it It came out much better and easier than I thought it would. I am exhausted from it, but happy. I feel it is great representation of me and the artists on it, and is a very solid, complete project. There is ALWAYS something that you wish you could have done here, wish you could have done there, but in the end, I can go to sleep at night more than satisfied it.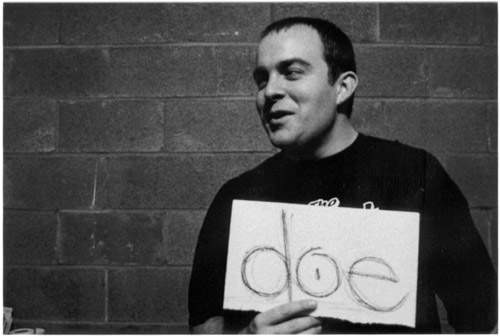 HHC : You've begun to release bi-monthly "All About the Doe" mix-CDs. What's the idea behind it? What led you to do this?
J : I have been doing mix cd's for a while now, but not really on a wide basis. Day By Day helped me start up this new series by providing distro for me, and I stepped up the cd's a little more. Got some nicer covers, cd's that are printed on, etc. I also went a little more out of my way to make sure I had some exclusives as well as joints that were overlooked. I feel one of my specialties has always been my mix tapes/cds, so I decided to get them out there a little bit more and help keep my name circulating, in addition to providing exposure for hip-hop that may get lost in the shuffle with all these other silly-ass "mix cds" that every and their mamma is putting out.
HHC : How do you feel about the label you're signed to : Day By Day?
J : Well you know, the great thing about Day By Day is…I'm not "signed" to them. It's really a group effort, everyone on the DBD roster is working toward one goal, and that is to put out quality consistent music on a regular basis, and eventually have enough success at it to where it can provide for us and our families. Day by Day is the best thing going in the hip-hop industry right now, PERIOD. Hands down. Just wait and see, lots of good things happening in the next few months.
HHC : What albums are you currently bumping in your room, car or whatever?
J : I'm loving the new Gang Starr LP, "The Ownerz." I'm also diggin the South Dallas All Stars "Live at the South Dallas Pop Festival1970" on Now-Again Records…and this Binkis album is very good as well, "The Reign Begins."
HHC : I've read that you're thinking of doing some EP's with different rappers or groups at each time. That seems a really good idea. What's exactly your idea?
J : Basically I'm gonna get on some Quincy Jones shit, and start up a series where I produce an entire project of one artist or group. So that is something that we will see hopefully start up this fall. I don't know for sure what the first release in the series is gonna be, but I promise you will not be disappointed. Of course, this will be dropping through Day by Day as well. More info on this will be available as things come to fruition.
HHC : What's cooking for Jon Doe? What's your future?
J : I'm just trying to work man, and get out there. I feel I have a lot to bring to the table, and the Prophetix Lp and Meet Jon Doe is proof of that. So just expect continuous hot shit. I have lots of plans, we'll see what comes to light here soon. In the meantime, check out my collabos with Binkis, Rubix, the Planets, Eddie Meeks and MF Grimm before the year is out.
HHC : Thanks very much for answering my questions. Any shout-outs?
J : Shout out to anyone supporting "Meet Jon Doe", Prophetix, Day By Day Entertainment, and honest hip-hop shit everywhere. www.meetjondoe.com, www.prophetix.net and www.daybydayent.com.
HHC : Do you have any message for the readers of Hip-Hop Core?
J : Stay true to yourself and you will never fail.
Interview by
Cobalt
August 2003
PS : Thanks to DJ Fisher.