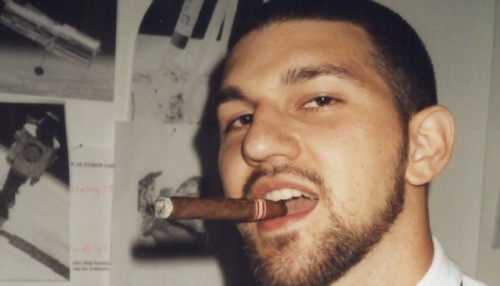 Hip-Hop Core: Ok, first and foremost, please introduce yourself, tell us where you come from, how you discovered and get into indy hip hop... your fetish albums...
Xndl: Hi, first of all… thanks for the interview and the interest in our work. Well, my name is Xndl, I live in germany, run the indie-label subversiv*rec and the platform offbeat network.

I started to listen to hiphop in the late 80ies I think. I was listening only to hardcore/metal (what i'm still doing) at that time and and the first hiphop-stuff I heard was from crews like Silver Bullet, Hardnoise or Gunshot. I was amazed about that sound started collecting only "britcore-stuff" for about 2/3 years I think. The U.S hiphop was not interesting for me, too slow, boring rappers and silly lyrics. That changed slowly as I heard the early Hieroglyphics (91-93) shit, then Living Legends/Project Blowed and then the first Anticon compilation came out. That was a groundbreaking release, not of it's quality but of it's constellation of artists/originality and the start of a bunch of new indie/alternative hiphop artists… after that I lost my interest in "usual" hiphop and I was only listening to electronical/abstract stuff anymore.

Well, my "Hiphop" fetish oldschool albums… maybe Saafir "Boxcar Sessions", "No Need For Alarm" from Del and the first Them album.
HHC: It seems like germany has a solid audience for indy hip hop and it's been like that for many years now. I mean, the first project blowed shows in europe were in berlin, there are big shops like vinylkingz or hhvinyl... where does it stem from?
X: Honestly I think the solid audience for this kind of music is getting smaller and smaller and was never been quite big as in other countries in Northern Europe or even Swizzerland or France. More tours were cancelled the last year than took place. Good artists, no bullshit… Most of the kids today only listen to german hiphop that sounds like mid 90ies Gansta-Rap. There are a few alternative/electronic guys who usually visit the "abstract hiphop" shows… the good times seem to be over I fear. If you have 50 people in the audience you have a good show and 100 you're a superstar ;). Only three or four years ago it was not a a big problem to have 200+ people at a concert… The people are getting older, getting bored of listening to HipHop and to be honest,it's not very chique to listen to HipHop when you're older than 25 years ;).
HHC: Now, explain us the whole story behind the Offbeaters, vinylkingz and Subversiv and the members of each entity.. and the motivation behind all of this.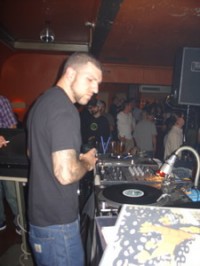 X: Well, ca in 1998 I was a member of the turntablism OTM and had the idea to make a website. We were quite successful at that time, did a lot of shows and performed at some events… my mates lost the interest in making music and never had the interest in the internet that fascinated me more than everything before so I found new people in the "virtual world" like matt from vinylkingz rec. or spill (punchlinemag) and Mnemotrauma. The OTM website was cancelled and I started the Offbeaters website in 2001 and the Offbeat Network. That was all… The motivation was the same than today… to network with other activists and be something like a virtual company.

Concerning Subversiv*Rec… I was thinking about runnning something like a label for about 10 years because I always have been a fanatic record collector but only did some selfmade mix-tapes/cd release. Matt from Vinylkingz already made a battlerecord for their shop and some turntablists and he was fascinated of my idea to make a compilation. The Offbeats Vol.1. After that we founded Subversiv*Rec. to look more "professional". I already tried something like a clothing line called Subversiv*Clothing and that's why we used that name too.
HHC: Subversiv is probably the most important label of this recent european-label-that-release-indy-hh-especially-on-vinyl fashion, and still you don't hesitate to take risks by releasing totally unknown artists.. Is there a secret to have a decent commercial impact and (at the same time) release so many obscure artists at such a quick rhythm?
X: I hope we were one of the first ones of this "fashion" because there is only one thing I hate "imitating other people and their ideas"… Just kidding… Nowadays we still do some vinyl-versions for djs and collectors but we also release exclusives and "new" stuff. It's always important for us to do not the same and be predictable. It was never really important for us to have "trendy" or well known artists on the label. We just want to release what we like at the moment. That can change, you can see that if you check the about 40 releases we did the last 4 years… Who the hell knew Cavemen Speak in 2001? We liked the album and just did it. Now a lot of other people are interested in these guys. Where have they been in 2001 ;)?

Fortunately it's not a risk anymore to release what we like to. The most important thing is to break even and we always did the last 4 years even if it took a long period. It's great situation to release whatever you like… of course we are always short of money, but we still have some and can put out releases. If we had the money we would release every month 2 albums but it's not the reality… I love to release stuff from totally unknown artists… the name is not a guarantee for quality.
HHC: Who's your catalogue's best or quickest seller? The one you like the most? Did you ever regret some releases, for whatever reasons?
X: I guess the Grouch & Daddy Kev "Sound Advice" was a very quick seller… the first edition of 500 was sold out with the pre-orders I think. We did another 500 to sell it properly. Also the new Offbeats 3 cd is doing very well at the moment.

I like the Plague Language Lps, The Restiform Bodies and the Offbeats 1 most of course the Gunporn too ;). We also had 2 or 3 releases that are not very good in my opinion today but the guys who did them were nice and that's why we did the records. We stand behind every record even if it's bullshit haha… most of them are sold out so how should it be interesting anymore? I never look back, so there is nothing to regret. But concerning your question, there are definitely some releases we would not do again today.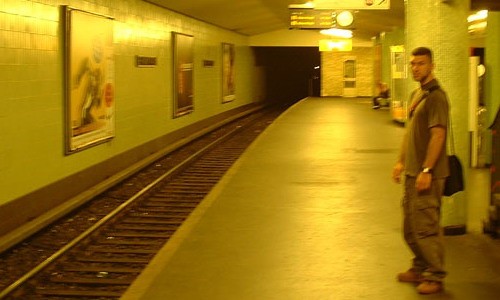 HHC: Some projects are long-time announced and awaited, like the 2 LP version of "Adopted By Aliens"... Is there any planned projects that has never been released? Did you had any artists saying 'no' to you? Also... is there any old classic album that you plan or you want to release in the future?
X: The "Adopted By Aliens" 2 LP will be out this month haha… there were only a handful of releases that never came out. For example the Orphan album or a Odd Nosdam LP. The ones we really want to release come out at the end even if it takes 2 years…
Why should the artists say "No"? Usually they ask us to do a release. We know most of the artists personally and it's a friendly relationship… it's nothing official… We don't like that usual business behaviour shit…
HHC: Did you ever made some reeditions? Do you want to make some?
X: We did some re-presses. For example the Offbeats 1 or the Grouch and Daddy Kev. Usually we don't want to make re-reprints even if we could. I'm sure we could sell more of the Restiform Bodies, Deeskee album or the Beyond Space Compilation but we don't want to do that. It's not thrilling to do the same again… and the reason of making more money is also not a good argument.
HHC: What portion of your time is the label taking? Are you doing different stuff besides running it?
X: I'm working on my 2nd degree at the moment and hopefully i'm finished in spring 2007. I also have a job besides my studies in a big computer company. Besides that i'm running the label… I spend all my time on the label. Sometimes I organize events, mostly parties breakcore/d&b/elektro but no HipHop events anymore. The rest of my time i'm playing computer games even my girlfriend says that i'm too old for that crab and making music. Producing is my "watching tv". My recreation because i'm doing it for fun, without a pressure.
HHC: You've been producing for a little while now... What are your influences? Can you describe us your music and introduce your various projects, Rushya, etc...?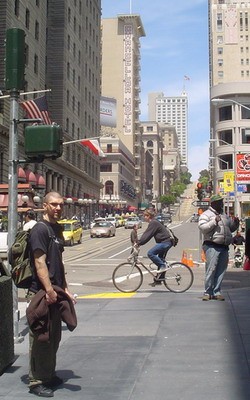 X: I've been producing since 2003 I think but before that I just made music with other instruments like turntables and the analog stuff like drum-kit, bass-guitar and what was available. I can't play instruments properly and never was interested in practicing. That's why I started making music with a computer. You can play every instrument even if you can't. I also prefer to work alone,that's the main point I guess. I have thousands of influences, the weather,the mood, the circumstances… I think you mean musically… definitely not hiphop, it changes every day.

I produced a bunch of stuff for some MC's the last 2 years and i'm involved in projects like Gunporn (Bleubird, the guys from Cavemen Speak + Stacs Of Stamina) and Rushya (with Ancient Mith), that is a great experience… I've never did some music for other people and it's amazing what they do with my music…

I really can't describe my productions… it's mostly electronical and with a quite dark background. That's what the people say… i'm just making music. I like some songs other ones not… I finish one and never listen to it again. I have a couple of tracks on my harddisk and I can not remember of doing them…
HHC: Now talking about the indy hip hop scene of today... what do you think of his evolution since the late 90es, the first Anticon releases, etc.. Quality-wise, etc..? What about the influence on the german scene?
X: Well, honestly i'm not as up to date concerning to the evolution of this scene like maybe two years ago. I was a record collector as long as I can remember but last year I stopped… I don't know why,but i'm more interested in other types of stuff and music at the moment…

But as far as I see from the label-site, I can see a trend that people who originally made progressive HipHop more and more let the HipHop roots behind and make more electronical-pop or alternative Rock influenced music. Anticon were one the first (popular) ones and the others follow. It's not bad at all but sometimes I miss just a real good HipHop album. The good trend is that the "beats" are getting instrumental music… the music and production is a lot better than a few years ago. I don't like that loop-style productions of the past. That's why I was always listening to Elektronika, they take more care about the productions.

I don't listen to German HipHop. The stuff that is popular is bullshit for me, sounds like mid 90ies low quality NY stuff with pseudo-Gangster-lyrics… there are a few good guys in Germany like our man SODA from Scheiterhaufen, Saarpreme and others but nobody cares about them here… I think we sold more of their records to Japan than to German customers what is really weird. It will take a lot more time to establish alternative German HipHop.
HHC: What about this myspace phenomenon? It seems like a new micro-hype is popping every week with a lot of bad emo-rap...
X: Well myspace is a nice platform for networking and for every artist a opportunity for promotion and presenting his music. So unknown artists without a label in the background have also a chance to introduce themselves and the music without any problems/waste of time in programming some websites…

Of course there is also a lot of crap on myspace, but who cares? I met a bunch of excellent artists on myspace the last year and even subversiv*rec and me have a profile there. Nowadays you can find nearly every artist on myspace. That's cool… Sometimes I don't have some email-addresses available, I just contact the guys via myspace… It's nice but not a huge marketing instrument.
HHC: Most of the contacts with your artists roster are limited to internet messaging... Did you met some of them? Is it an advantage to manage everything from your computer?
X: I met a lot of our and others artists by face either at shows we organized or my own shows/events. Last year I was in the states for a few weeks and I met guys like DDay One, Mole and others there. It was quite fun… well, I think I met quite many people the last years like the shapeshifters, some anticon guys and a lot of the german community like Mnemotrauma, the guys from Equniox Rec and a lot more…

It's definitely an advantage to manage most of the stuff from my computer because I only work at night and it would not be possible to meet all the guys i'm working with. I always have my notebook with me or a internet access… Try to call me by phone, it's impossible ;).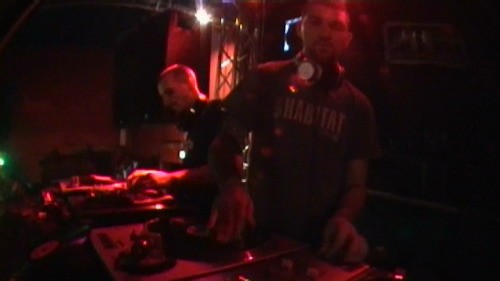 HHC: Now about Subversiv's future... The label is growing pretty well, what are your expectations for the forthcoming years, your wishes...? Did you have any proposal from bigger labels or distributors? Is independance a deliberate choice or a necessity?
X: The label is growing well? Nice to hear that… I haven't realized that yet ;) It's always interesting how other people see something.

Well I wish that we really grow well. We need more people that help us to build our label. We need some guys for marketing, distribution and even stuff like release-mastering for becoming a real international company with departments in other countries and sublabels… fortunately we found a few guys like Gordon (Mooncircle Project) & Chojin (Dosenorganismus) who joined the Offbeaters and help us out with artwork. But we're still at the beginning. Unfortunately many people in the business are not reliable, slow and stuff like that…
HHC: It's quite difficult to measure this phenomenon of indy hip-hop vinyl pressing on the medias, other than internet... I mean, you already got your audience of net-indy-vinyl-connoisseurs, but do you think this music can reach a larger audience? Is it something you'd like to work on with subversiv, making more promo out of the net, etc..?
X: Yeah, I totally agree with you. That's our main problem the last years. We "only" got the attention of the people who use the internet as a information medium and we can't reach the other guys… we could make more promo outside the internet but it's expensive. Before I spend the money for kissing some asses I prefer to release new records. It's a question of priorities… But we're working on that. We are still looking for a good promoter for our label who has good connections to magazines/radio stations that are interested in the music and not the circumstances… We send a lot of promos to magazines the last years but only got a handful of reviews… it's weird because we sold more records than most of the other labels in our market segment and you can't read something about the label in any mags… We released stuff from artists like Buck 65, Busdriver, Murs, Anticon who are very popular in the scene and nobody cares haha… it's the curse of subversiv*rec.
HHC: Now as i said, you have a lot of new names on subversiv, what's your last slap-in-the-face, the new artist that you think has the biggest potential and that we don't know yet?
X: Well guys like Babelfishh amaze me these days.As I listened to his album for the first time I was excited about the vibe and creativity. This album sounds like Punkrock and it's "fuck you-attitude". The early Cavemen Speak had a similar vibe. I like rough sounds, not perfect music, different styles on an album and the courage to do what you want. i don't like that clean sound most of the release have today. A 13 and God album is good, no doubt, but If it would have the sound/vibe of a Deep Puddle Dynamics release it would be great… Everything sounds like the same even the music is different.But that's my personal opinion.I 'm sure 90% of the people don't agree...

I'm also not a friend of featuring too many other artists on a album because of being unable to do your own stuff of getting more attention because of "big" names on the backcover. Most of the releases these days is more like a compilation than a release of an artist.

A Babelfishh & Astronautalis split LP is scheduled for later this year…
Both guys are very interesting for us and i'm sure for other people too in the future.
HHC: What about your future projects? Personal, and for subversiv?
X: Well, ancient mith and me just started with the work on the 2nd Rushya album (winter 06/07) and i'm also working on my first "real" solo-album for later this year. I already have a few songs finished feat. Some good guys like Epic, Brzowski, Time a.o.

The first Rushya album came out this month and contains the first period of our work… it was a very loose but intensive collaboration, the next one will be closer and more professional… ancient is one of the good guys in the business.

Personally I want to finish my studies at the beginning of the next year and find a nice job… for Subversiv I wish we would get more attention and a better distribution outside the internet and at last I wish I don't have to find a job because I only concentrate on one thing… ;)

Projected release for this year:

- Arepaz/Botanica Del Jibaro compilation CD
- Babelfishh & Astronautalis spilt lp
- Brzowski & K-The-I??? project LP
- Offbeats Vol. 3.1 vinyl version
- Rushya album

And finally the shapeshifters 2 LP at the end of may… really, I promise haha
HHC: Ok, thanks a lot... any last word?
X: www.subversiv-rec.de / www.offbeaters.com and if you want to buy a small selection of good stuff www.mailorder.offbeaters.com. Cheers.
Interview by
Pseudzero
June 2006